Tartarous

Weight:

220 lbs.

Height:

6"3"

Age:

39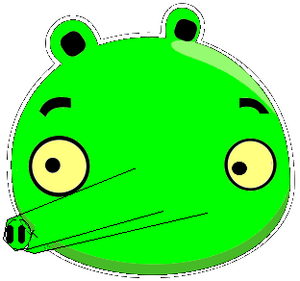 Tartarous is one of The Five Grand Officers.He is one of the antagonists of Angry Birds:RPG.
Story
Tartarous is extremely powerful, but incredibly stupid and solves everything in brute and physical force.King Pig doesn't like when Tartarous tries to solve something in brute force.
Death
When Tartarous reaches the Torture Chamber, the bird party follows him.When Tartarous starts to pursue the birds, the birds all charged at him and slowly died.
Relationships
The Gatekeeper-Tartarous and The Gatekeeper are friends and assist each other.
Battle Lines
"Me get you lives!"
"Heh...!"
"Die Birdies!"
"No lives birdies!"
Ad blocker interference detected!
Wikia is a free-to-use site that makes money from advertising. We have a modified experience for viewers using ad blockers

Wikia is not accessible if you've made further modifications. Remove the custom ad blocker rule(s) and the page will load as expected.